---
The Chalet
---


Patricia welcomes you from mid-June to mid-September (this period can be modified according to the weather conditions, especially the snow cover).
Accommodation in dormitory up to 10 people, the chalet is ideal for groups, families or friends to enjoy convivial and authentic moments.


The chalet is equipped with spring water and is equipped with electricity by solar panels since summer 2020.
Dry toilets and water points (streams and torrents) are located near the chalet.
For the nights, comforters, sheets, pillows and blankets are provided. You will only be asked to bring meat bags (comforters and sleeping bags are not accepted because of bedbugs).


The chalet du Perron is as follows:
- On the first floor: a large living room with a wood stove to warm you up in the evening and on rainy days. Board games, books and coloring books for the children are available. There is also a bathroom, a kitchen and the bedroom of your host.
- On the first floor, there is the dormitory, composed of two beds with mattresses next to each other.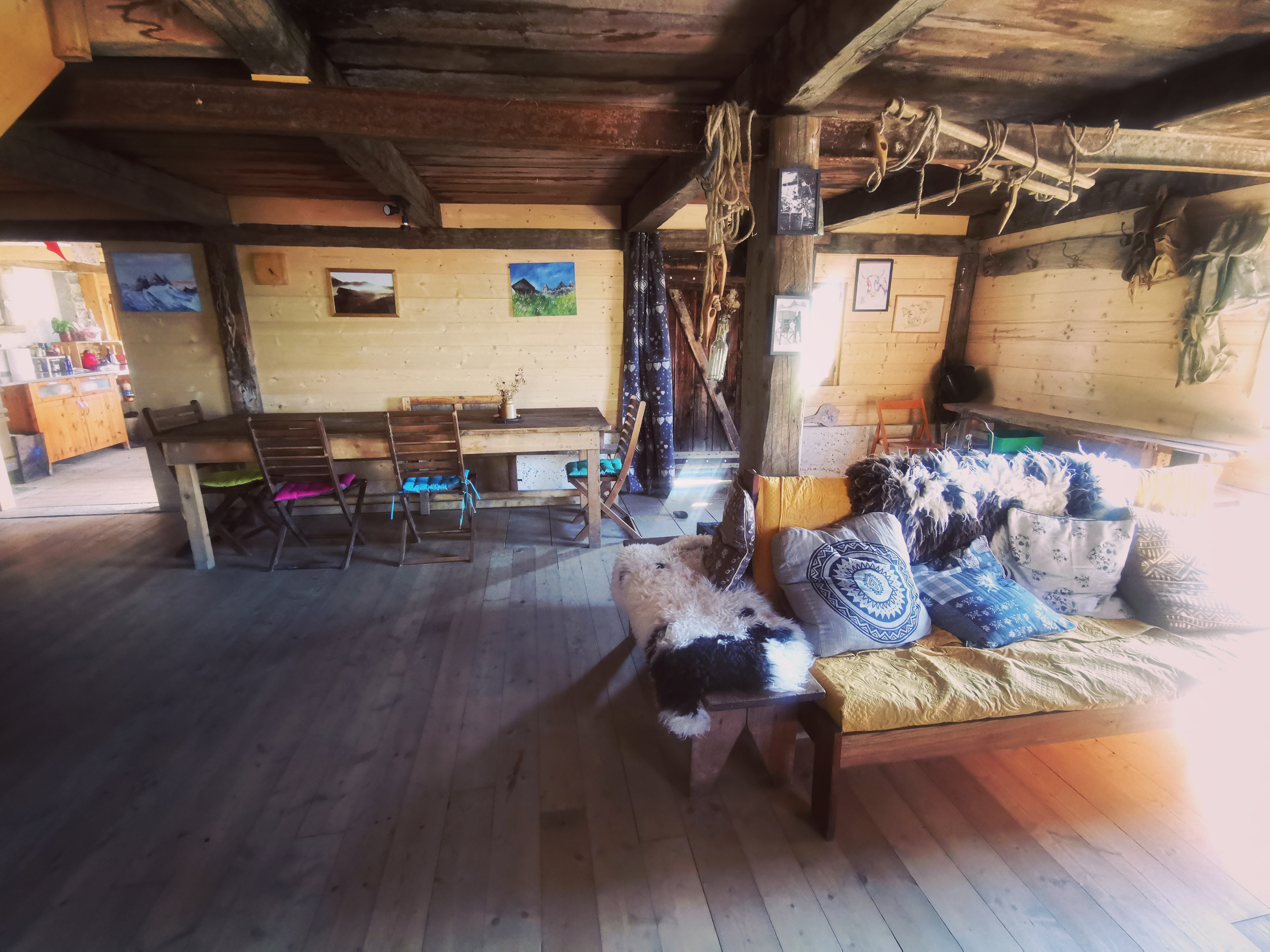 A word from the owner:
"In taking over this family chalet, I wanted to share with the families the good moments of my childhood memories in these mountain pastures. It was not a question of creating a comfortable hotel at altitude but rather of preserving the authenticity of the chalet while remaining in the essential needs, a true return to the sources. Fetching water from the spring, enjoying the sun on the terrace while listening to the marmots whistling and being lulled by the bells of the cows, having fun in the torrent looking for the treasures it keeps well hidden, so many things that make this place a little corner of paradise!!!"